2021 Highest Paid NBA Draft Picks
The Scorching Point is reader-supported. When you buy through links on our site, we may earn an affiliate commission. See more info here.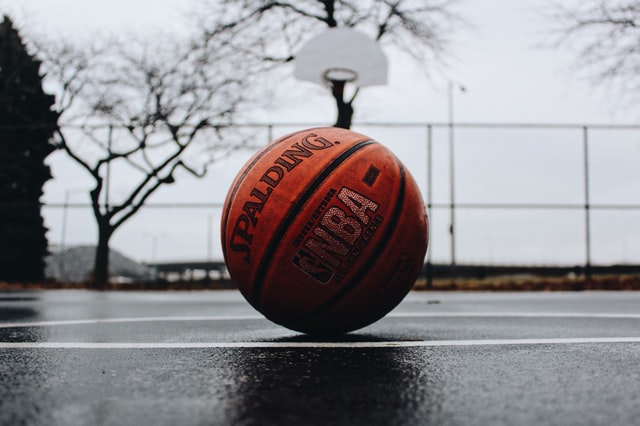 As the NBA hosted its annual draft on July 29th, a fresh set of athletes joined the league. Here is another opportunity for new athletes to showcase their abilities at the highest level and get remunerated accordingly. Essentially, the higher a player is ranked in the draft pick, the higher and more lucrative the contract they may have. Besides, the team that drafts them can significantly influence their development as basketball players and directly affect their salaries. In addition, every player selected in the NBA draft picks' first round is eligible for a 4-year contract with an NBA Franchise. However, only the initial two years are guaranteed.
With that said, this article covers 15 of the highest-paid NBA draft picks in 2021, estimating their overall value as well as guaranteed value.
2021 Highest-Paid NBA Draft Picks
Cade Cunningham
There's a lot to love about Cade. As a versatile and malleable guard with almost no visible weakness, Cunningham clinched the top spot in the draft pick for this season. Not to mention the special qualities and skills that several others in this draft are yet to master. Although his individual college stats may not be the most flashy, he keeps opponents on their toes and always makes them geared up to stop him all night.
Cade's size, playmaking, decision-making, and intelligence are qualities that earned him a mouthwatering contract of $38 million overall value with $17.2 million guaranteed. His outstanding leadership qualities and competitive makeup played an integral role in helping him secure his well-deserved spot.
Jalen Green
Even before the draft, we've seen displays of Greens's excellence, with his robust quality, strongly visible in the G-League, indicating its readiness for NBA. Jalen Green is a terrific shoemaker – you don't want to go against him! His development is glaring as he is fast learning possible strategies to influence the game off-ball. Besides, arguably, his playmaking and offense-initiating capability can rival almost every player on the draft pick.
His growth has been immense. And besides his A-Level NBA dynamism, Green has the potential to become an unstoppable scorer. Only second to Cunningham, Green got himself a contract valued overall at $34 million with $15.4 guaranteed
Evan Mobley
Before the draft pick, Mobley was one of the athletes having a shout for the Number 1 spot. Yes, he is that good, and he has the potentials. Mobley is the perfect representation of the modern ideal NBA big man. However, even as an excellent passer and ball-handler considering his size, his offensive awareness and effort still lag a bit. His mobility is immense, and rarely commits fouls.
In addition, Mobley has what it takes to directly impact a game and the required ability to become one of the very best prospects in the league as time passes. His overall contract value was approximated to be about $30.6 million with a guaranteed $13.8
Scottie Barnes
Scottie's special qualities and skill set are better suited for NBA, even more than for college. His passing range and intelligence are terrific, especially when playing with other talented teammates. On the other hand, Barnes is not the most explosive or the quickest player you'd see, neither has his jumper ever been a strong point. In sum, he's not naturally configured to score. Regardless, his floor is still somewhat high and his powerful talent earned him a contract totally valued at $27.6 million with a guaranteed $12.4 million
Jalen Suggs
Are you curious as to what makes Suggs an exciting prospect, clinching the fourth spot? Suggs fully leverage a significant situation at Gongaza and showed the world that he embodied some translatable strengths. For his size, he has quite a reasonably exceptional speed and strength, and features diverse qualities that can help him influence games, whether as a scorer, defender, or playmaker. Although Suggs is not as refined in the half-court compared to other players in this draft, the NBA's multi-playmaker lineup trend can help to reduce the impact of these concerns. Combine all these qualities and the potential he has, Suggs bagged a contract valued at $25 million with $11.3 million guaranteed.
Josh Giddey
Following a productive year in Australia, Joshua Giddey the no.6 spot on the highest-paid NBA 2021 draft picks. As of today, he is still 18 years, making the fact that he led NBL's assist stat, more exciting. While he is still relatively young, this doesn't, in any way reflect on his on-court efforts – he shows toughness and is always ready to hold his own versus older opponents. His innate versatility and deep shot proficiency are some of the qualities that earned him a massive $22.7 million contract with $10.2 guaranteed.
Jonathan Kuminga
Judging from the physical viewpoint, Kuminga is undoubtedly one of the most gifted prospects in the draft pick, and certainly, one you should watch out for. He has the appropriate tools to succeed as a playmaker, defender, as well as a slashing forward, in his arsenal. While you can't compare his dynamism to that of a player like Andrew Wiggins, his A-plus level dynamics are not far from it. Many saw him as a disappointment, but I believe he could still grow into a more complete offensive player. His quality and potential helped him bag a $20.7 million contract, with $9.3 million guaranteed.
Franz Wagner
Wagner has every required quality to become a utility player – he can fit almost anywhere, positioning him a quite an appealing option in the draft. He's not the most flashy player you'd find around neither is he a top scorer. However, his intelligence and seemingly negligible,  yet integral efforts have made him the backbone of the different teams he has played for. With that said, he now has a contract with about $19 million with $8.6 million guaranteed.
Davion Mitchell
Mitchell began the previous season as a curiosity and sealed it as a household name.  He took up an active role in Baylor's title charge, deservedly earning him a spot on the top 10 draft picks. Mitchell is relatively undersized, but his offensive awareness and athleticism are some of the unquestionable features securing him a contract valued at $17 million with $7.9 million guaranteed. 
Zaire Williams
Williams had quite a remarkable and memorable year, especially after losing a significant extent of his shine over the past few years. His fine blend of shooting range, feel, and size, has presented him with a robust theoretical appeal, however, with the relatively inconsistent actual results. While his size and physicality restrict him from becoming a high-impact defender, his shot-creating ability is still impressive. Considering all these risks, he still made it up to the top ten, with a contract worth roughly $16.6 million alongside a guaranteed $7.5 million.
James Bouknight
Clinching a position as high as this is fundamental as a result of the quality he showed at the start of the season before his severe injury. Within this period, Bouknight did enough to gain the attention and interest of several individuals, displaying his innate creativity, acrobatic slashing, as well as his excellent scoring instincts. He is a terrific player who isn't scared of physicality. On top of that, the unmatched shooting range and potentials he embodies bagged him a contract with $16 million and a guaranteed $7.1 million.
Joshua Primo
As the youngest prospect in the draft, Primo achieved quite a tremendous feat by securing the 12 spots in the first round. His shot-creating capability, size, and relatively reliable defensive capability position him as a somewhat interesting development project, and irrespective of the pedestrian college numbers, he is currently signed with a contract of $15.3 million and $6.7 guaranteed.
Chris Duarte
In recent memory, Chris is one of the oldest first-round draft picks. Nonetheless, he features a plug-and-play cavity that will be instrumental in filling out a team's rotation. He had quite a remarkable season and reasonable work rate, considering his age. Chris is a more appealing option for teams looking to get help right away, which happens to be the Pacers, signing a contract with $14.2 million and a guaranteed $6.4 million.
Moses Moody
Moody is not the most dynamic player you'd find around. However, he has what it takes to become an instrumental 3-and-d wing considering his projectable shooting range and stoke. Furthermore, he isn't over or particularly explosive and finds it difficult to convert his chances around the rim in traffic, limiting his strengths as a volume scorer. But he's only 19 and has enough room for development. His pathway to value is pretty accessible and with his current skill set, the contract of $14.2 million and guaranteed $6.1 million, is well deserved.
Korey Kispert
The last player on the list, Kispert, is arguably the most proven shooter on this list. His scoring efficiency is scary and has wreaked havoc on several opponents irrespective of their physicality or defensive efforts. He was touted as the best shooter in almost every league he has played. Currently, he is under a contract valued at $13.6 million with $5.8 million guaranteed.