The Scorching Point is reader-supported. When you buy through links on our site, we may earn an affiliate commission. See more info here.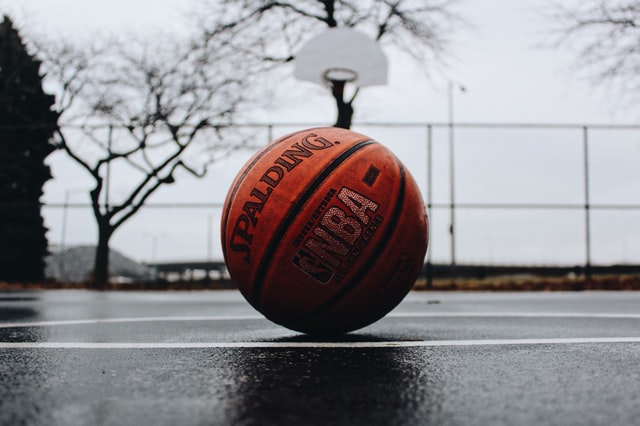 Trae Young is an actual life representation of the phrase, like father, like son. He is now an up-and-coming star in the NBA (National Basketball Association). Even as a youngster, he has left his mark with some absorbing games and lethal actions to clinch his spot.
Currently, Trae Young plays for Atlanta Hawks. He played one season at the University of Oklahoma before being drafted into the NBA in the 2018 draft. He is the only player to lead the NCAA in assists and points within a single season. While he is still in the early stages of his life and career, Trae is already becoming one of the best point guards in the NBA.
Trae Youngs Net Worth
Quick Biography and Early Life
Tray Young was born in Lubbock, Texas, on September 19th, 1998. He is the eldest son of Rayford Young and Candice Dawn. He has a younger brother and two younger sisters. Altogether, Trae had a disciplined and peaceful childhood. At an early age, he had an early passion for the basketball court.
Trae attended Norman North High School. Trae didn't start playing basketball until his second year. During his first season, he averaged 25 points, four rebounds, and five assists per game, leading Norman North to a championship title in 2015. During this year, he was named Oklahoma's sophomore of the year.
During his junior year, Trae significantly improved his gameplay and helped his team win the regional title. He averaged 42.6 points per game in his senior year, making him Oklahoma's player of the year by various sources.
Following his high school graduation, Trae was named one of the 2017 best players and prospects. And for this reason, he was sought by many. He enrolled at the University of Oklahoma and dedicated himself to the University as a 5-star recruit.
In one of his first games as a member of the Oklahoma Sooners, he recorded15 points, 10 assists, and 6 rebounds against the Omaha Mavericks. Within three days following his debut, he had a season-high 13 assists versus Ball State Cardinals.
At this time, basketball greats Lebron James and Stephen Curry were already appreciating his overall gameplay. He ended the season averaging 27.5 points and 8.7 assists per game. Following the end of the season, Trae bagged the Wayman Tisdale Honor and the Big 12 Freshman of the year award.
Trae also became an All-Big 12 first-team member and the second player to score the 28-point mark in a single NCAA tournament game.
Meet the Parents
Rayford Young was born in Texas on May 11th, 1977. He wasn't born with a silver spoon: thus, he decided to forge one for himself. Of course, his basketball journey wasn't an easy one. He wasn't the best player, but he was able to play college ball for Texas Tech. He went on to become a pretty good player on that team. He averaged 14.1 points, 3.2 rebounds, and 3.8 assists. Following his college career, he briefly played for the Houston Rockets. He also played for several teams in Europe.
Candice Young was born on January 11th, 1979, to Pastors Paul Lee and Vicki Nachtigall, in Lubbock, Texas. She has two sisters and a brother.
Trae Young Professional Career
Trae Young has confirmed in several interviews that his father was one of his significant drivers and the one who brought him closer to the game. Following his freshman season, Trae decided to forgo his three years. After the end of the 2018 NCAA Men's basketball tournament, Trae made his intentions to enter the 2018 NBA draft.
Initially, the Dallas Mavericks drafted Trae Young as the fifth overall pick in June 2018. However, they later traded him to the Atlanta Hawks for Luka Doncic.
A few weeks into his first season with the Atlanta Hawks, Trae recorded 25 points, 3 rebounds, and at the time, a career-high 17 assists vs. Los Angeles Clippers. Trae Young was runner-up for the Rookie of the Year.
During his second season on the team, Trae was chosen as the starting point guard in the NBA All-Star game for the Eastern Conference.
Notable Achievements
Trae has thrilled multiple fans with his exciting gameplay, ranging from deep 3-pointers to tough defensive battles with other point guards. Several fans believe he is the best young point guard in the game.
Besides being an all-star, Tray has also been featured in the second season of Rookie On The Rise, a Hollywood documentary. This documentary shows his journey as a rookie.
With that said, a few of his achievements are shown below.
2016 FIBA America Championship for under 18
NCAA Season Assist Leader
Big 12 Freshman of the Year
NCAA Season Scoring Leader
First Team All-Big 12
Wayman Tisdale Award
NBA All-Rookie First Team
NBA All-Star
McDonald's All-American
Trae Young's Net Worth
Trae Young's net worth in 2021 still stands at around $6 million. He is still in the early stages of his career. So, as his career progresses, this value will go up once he receives more endorsements.
Before getting drafted, Trae signed a multi-year apparel and footwear endorsement deal with Adidas. This deal was worth about $1.8 million. Trae belongs to the same shoe company as Derrick Rose, Damian Lillard, and James Harden. During his rookie year with the Atlanta Hawks, Trae earned around 5.3 million USD, averaging 19.1 points and 8.1 assists per game. He shot 82.9% from the free-throw line, 41.8% from the field, and 32.5 from beyond the arc.
The Covid 19 pandemic shortened the 2019/2020 season. During this season, Trae had already made about 5.8 million USD and played in an All-star game in Chicago. He ended the campaign with relatively impressive averages of 29.6 points and 9.3 assists per game, clinching his spot as one of the best NBA point guards. Several draft experts believed Trae Young would be a flop in the NBA due to his small stature. But evidently, Trae has proven the self-acclaimed pundits wrong.
It will be interesting to see what new endorsement deals Trae Young might sign as his NBA career progresses. He is a marketable personality and player, so don't be surprised when multiple reputable brands start coming for him.
Charity
At the start of 2020, Trae partnered with RIP medical debt to help them relieve over $1 million in past-due medical debts for Atlanta residents. Trae, in an interview, recognized that the city of Atlanta had welcomed him with open arms. And as such, giving back to the community is a critical task on his checklist. He continued that he hopes families can find relief knowing someone has settled their medical bills.
Trae Young also donated about $10,000 via the Trae Young Foundation to the Boys and Girls Club of Metro Atlanta. These actions keep showing that he is a great person off the court.
Real Estate
In 2019, there were several reports that Trae Young ventured into the real estate space. As per these reports, he bought a home in Norman, Oklahoma, for $1.5 million, featuring a massive kitchen, six bathrooms, outdoor pools, and a massive area of 8,100 square feet.
Did you know Trae Young's net worth before you read this post?