The Scorching Point is reader-supported. When you buy through links on our site, we may earn an affiliate commission. See more info here.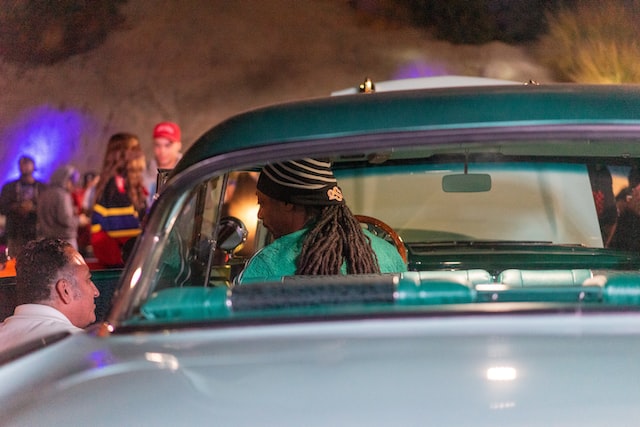 Calvin Cordozar Broadus Jr., popularly known as Snoop Dogg, is one of the most famous rappers in the world. He was born in Long Beach, California, United States. The 51-year-old American is a rapper, actor, songwriter, entrepreneur, and media personality. This hip-hop star and pop icon is prevalent in today's generation. Despite coming from the 1990s rap scene, Snoop Dogg still records to date. However, what is his net worth? How did he earn it? How does he spend his money? Please read on to find out. 
What is Snoop Dogg's Net Worth?
Snoop Dogg is one of the wealthiest rappers in the world. He has a net worth of $160 million as of 2023. Interestingly, his net worth has continually risen over the years. Therefore, it may move in an upward trajectory in the coming years. However, how does he earn his net worth, though?
How Did Snoop Dogg Make His Money?
Snoop Dogg wasn't born into riches. On the contrary, he sold candies in his childhood, did newspaper deliveries, and even bagged groceries to make ends meet. Therefore, he has worked for his fortune. Below are some of the ways in which this hip-hop icon makes money.
Music
The primary source of Snoop Dogg's wealth is rap. Music has always been a part of him. His father, Vernell Vernado, was a musician. He, however, abandoned the family three months after Snoop's birth. As a child, Snoop liked singing and playing the piano. He had begun rapping by the time he was in 6th grade.
Snoop Dogg officially joined the music industry in 1992. This was when a mixtape featuring him was handed to Dr. Dre, who was impressed by what he listened to. He then invited Snoop Dogg to audition. Dre would later mentor Snoop Dogg.
Snoop Dogg's success in the music industry began with his appearance in Dr. Dre's debut single and debut album. After this came his debut album, Doggystyle, which was produced by Dr. Dre and released in 1993 by Death Row Records. It was a popular album and topped the Billboard 200 and Billboard Top R&B and Hip Hop charts. In 1995, he founded Doggystyle Records. A year later, he released Doggfather, debuting as number one on both Billboard charts.
According to reports, Snoop Dogg has made over $35 million in sales from his music albums worldwide. He has released 19 studio albums, five collaboration albums, 17 compilations, 175 singles, 25 mixtapes, and 16 promo singles throughout his 30-year music journey.
Furthermore, Snoop Dogg is included in an era with a lot of streaming. He makes around 300,000 to 500,000 dollars every month from Spotify hits. Notably, he recently acquired the label that introduced him to music in the early 90s, Death Row Records.
Film
Snoop Dogg is not only making a name for himself in the music industry. Instead, he has acted in different movies and TV shows, having roles as himself or as fictional characters. Besides, he has directed adult films and hosted TV shows such as Snoop Dogg's Father Hood, Doggy Fizzle Televizzle, and Dogg After Dark.
Endorsements
Snoop has earned money from commercial endorsements. Some of these include Orbit Gum, Boost Mobile, St. Ides, and Chrysler 200. It is estimated that in 2014, Snoop Dogg made $10 million from his deals with companies like Airbnb and Hot Packets
Business Ventures
Snoop Dogg makes some extra cash through his investment in various business activities. For instance, he earned around $10 million from his partnership with Martha Stewart on the Potluck Dinner Party series and Merry Jane platform.
He has invested in cannabis tech and medical cannabis in Europe. Notably, Snoop has been known for advocating for the legalization of marijuana. It was, therefore, not surprising when in 2015, he launched his line of cannabis-related products, Leafs by Snoop. Moreover, Snoop co-owns Reddit, a popular website.
How Does Snoop Dogg Spend His Money?
The successful and popular rapper spends his fortune in the following ways;
Real Estate
It is not surprising that this iconic rapper has bought luxurious homes. For instance, in 1994, he purchased his California home for $660,000. However, he moved out of the home in 2000. & years later, he sold the 8-bedroom 6,527 square foot home for $1.83 million. Snoop also owns a 4-bedroom house in Diamond Bar, California. He bought the super-luxury complex in 1998 for $1.7 million.
Expensive cars
Snoop Dogg knows how to live life, from luxurious homes to awesome cars. He has an eye for classic cars. Therefore, his collection of around 25 cars is unique. Some of his rides include the 1967 Pontiac Virizion convertible, custom-designed with a V8 engine, a 2-speed automatic transmission, and a yellow design on the exterior.
The other cars he has purchased in his collection include the 1967 Cadillac, 1968 Buick Riviera, 1974 Cadillac Snoop DeVille Lowrider, 1968 Cadillac Coupe DeVille, 2011 Ford Mustang GT, Polari Slingshot, Rolls-Royce Ghost, a Tesla, and Dodge Challenge SRT8, among others.
Jewelry
Snoop Dogg is a lover of jewelry. His vast collection can attest to this. Notably, he spends some of his money buying his jewelry.
Weed
If you know Snoop Dogg well, you no doubt know he enjoys smoking weed. He has smoked cannabis since he began his career. Therefore, it is not shocking that he spends enormous amounts purchasing the same.
Charity
Snoop has partnered with city officials to offer to give away turkeys to the less fortunate in Inglewood, California, every year at Thanksgiving. For instance, in 2016, he gave away 3000 turkeys.
Conclusion
Snoop Dogg is a popular gangster rapper. This American rapper has a net worth of $160 million as of January 2023. He built his fortune through his hard work. The primary source of his wealth is music, which started in his childhood but officially began in 1992. Also, he makes money through acting as he features in movies and TV shows, endorsements, and other business ventures. On the other hand, Snoop spends his money on real estate, his expensive car collection, weed, jewelry, and charity.